Meet Our Editors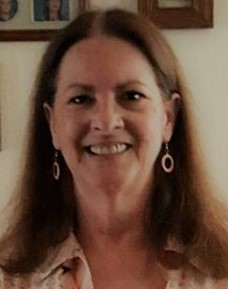 Debbie Nygaard
After retiring from the Electronics Design industry, I decided to follow in my father's footsteps to fill my idle time. To ply the gifts I inherited from him to working in the publishing world. Needless to say, I was thrilled—ecstatic—when Extasy Books chose to take me on.

I have always been an avid reader and am one of those people who fully immerse themselves in the world and characters of the story. This method has the side-effect of catching mistakes and inconsistencies in the flow and continuity of a story line. My goal as an editor is to help the author smooth out the words and create the best story possible to please their readers.

Although I am happy to work with any genre, my preferences lean more toward fantasy, paranormal, and science fiction themes. Thanks to Piers Anthony's ChroMagic Series, I discovered adding some romance gives the story a little extra spice. I have little to no filters when it comes to the level of eroticism or the genders involved—love is love.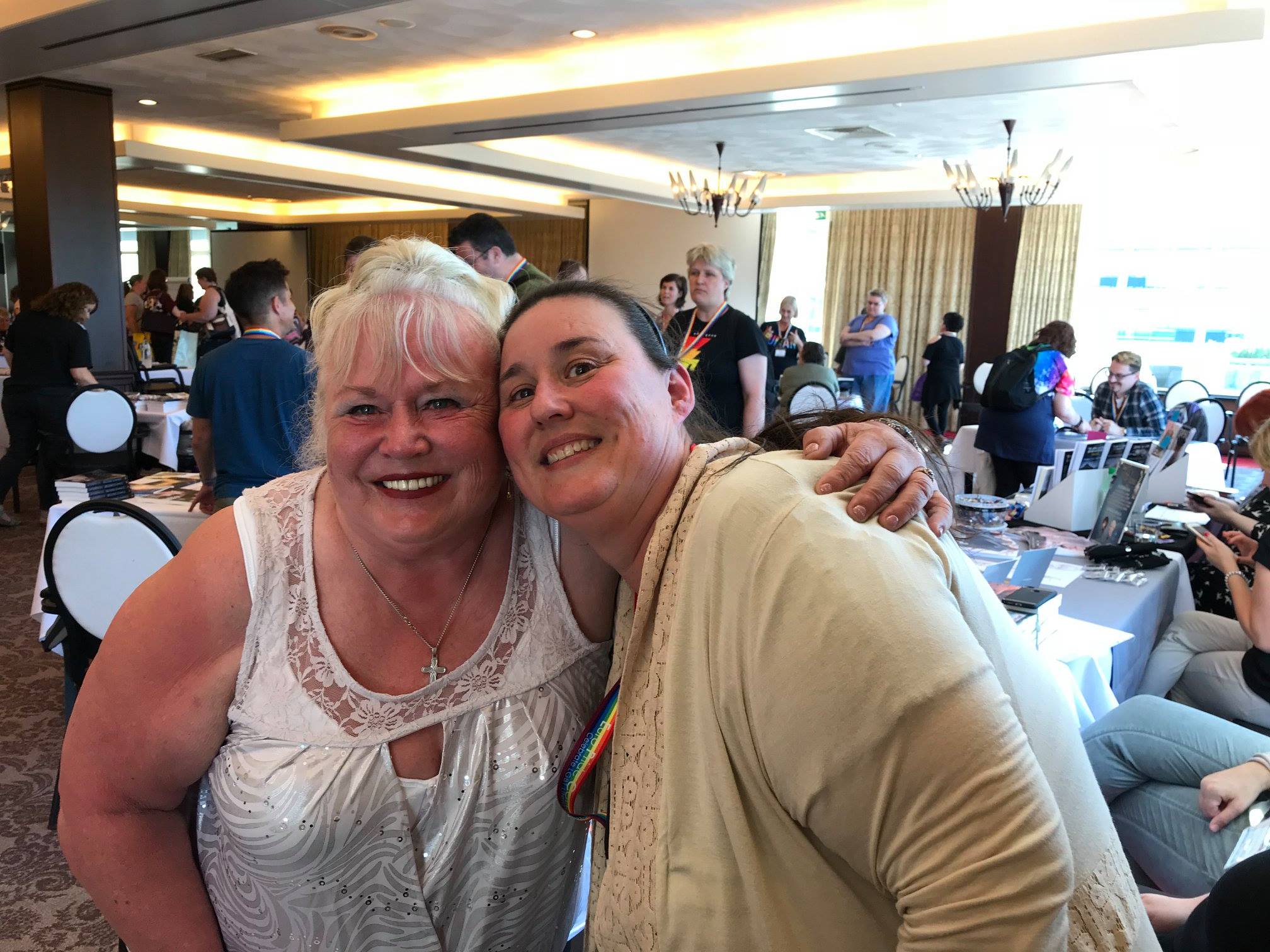 Laura McNellis

Hi! My name is Laura McNellis. I've been editing for eXtasy since March of 2014. It's been amazing working with all the authors here over the years. For the last year, I've been focused on mainly working with Charlie Richards, Catherine Lievens, and Jesse Frankel. There are a few others in there, but those are a couple of our prolific writers here.

I'm a married mother of three grown children. I went to Ashford University as a mature student while our Assistant Editor, Bri, whipped me into shape as an editor. I live in the mid-west, with my hubby and two cats, Loki and Thor.

I was lucky enough to meet our Tina Haverman in person a few years ago in Amsterdam for the EuroPride Con, along with one of our writers, Meraki P. Lyhne. We had a great time getting to know each other, and it was a trip to finally sit and have a beer with people that I've worked with for years! It's been a wonderful 7 years, and looking forward to many more!

Please enjoy our books!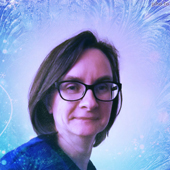 Catherine Chisnall
I work from my country village home in the South of England with my husband and teenage daughter, editing genres I love such as Romance (M/M, M/F, multiple partners); Historical; Contemporary; Humour; Mystery; Western. As a qualified editor, I have worked on over 50 books for various publishers over the last 10 years.


When I'm not editing, you can find me watching motorsports; reading about history, especially the Vikings and the Victorians; or poring over maps and charts.



Amber Krogh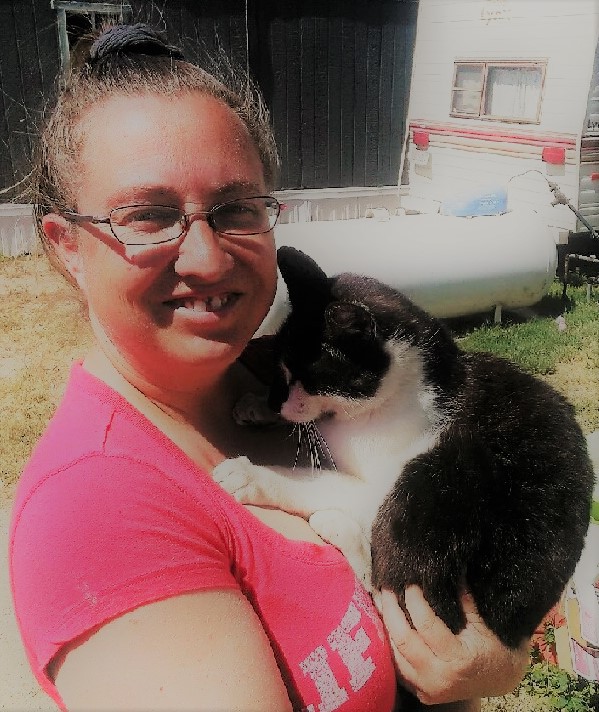 So a little about me personally. I live in California on a horse ranch. I'm single without kids, except for the fur baby kind. I'm the secretary for our local gymkhana club, I'm an introvert, and my kindle is permanently attached to my hand.
A little about me professionally. I've been working for eXtasy as both an editor and proofer since July of 2017, but I've been privately editing books since 2015. I've edited a wide range of genres in both straight and gay pairings. My favorite genres include contemporary romance, paranormal romance, sci-fi, fantasy, dark romance, mystery, westerns, and horror. I also enjoy reading historical romances. However, I haven't edited any historical romances. I've also edited YA books for Devine Destinies. I've edited and proofed books of various lengths, from 5K to 130K. My preferred length to edit is around the 50K mark.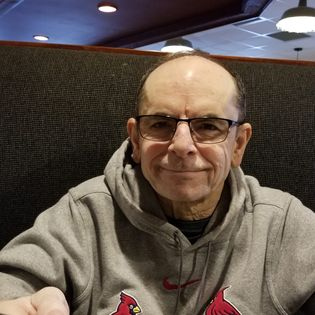 Tex
I was born in Italy, coming to America when I was six years old, I now live in St. Louis Missouri. I have been editing for extasy/DD for the last 15 years. By day, I work for a major delivery company. During my leisure time, when I am not working or editing, I spend time with my family, which consists of my wife and two cats. I am an avid fan of professional sports especially, baseball, hockey and football. I am also a trivia buff and you just might catch me at a trivia tournament in your area.


I prefer editing vampire/shifter genres but also mainstream romance, M/M F/F. Would prefer not doing fantasies/SciFi but will edit them if Jay is in a pinch. ;)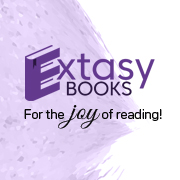 Julie Hayes

Hi! My name is Julie Hayes, and I am both an eXtasy editor and author. I've been editing for over ten years, writing for a lot more. Resident of St. Louis, Missouri, I enjoy all genres, and all heat levels. I haven't met a genre I haven't liked, although my own writing is primarily, but not limited to, the area of gay romance.

I admit that I am very detail-oriented and very picky (especially when it comes to history and sci-fi). I will look things up to verify authenticity, and will call you out if the facts are presented erroneously. My goal is to help you be the best you can be, and I will work with you until the job is done. I love my authors and look forward to meeting new writers. I also have a writer's group which welcomes anyone who enjoys writing, whether published or not.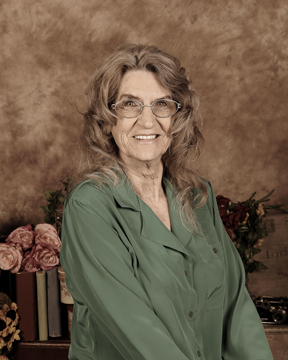 Larraine Wills
Married, children grown, live with my husband and furbaby in the high desert mountains of Arizona. The husband and furbaby get the most of the 'when I'm not working' attention, but the occasional trip from grandkids is always enjoyed. We moved up here, leaving behind all the concrete and asphalt of Phoenix to a development of mini-farms, barely shouting distance with our neighbors. We're about 7 miles from the post office where we get our mail and the nearest gas. Peaceful and quiet, with scrub oak, manzanita, and the occasional cactus. I'm also an author, multi-genre and multi-published, mostly fiction with some nonfiction once-in-a-while. I've met many interesting people from all over the world while working at eXtasy and look forward to working with them again as well as new authors.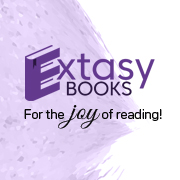 Jon Bradbury

Jon Bradbury is an author going back to 2004 as well as an editor, starting out in the interracial romance genre. He loves fantasy and science fiction but will edit almost anything except for horror or dark horror. When he's not writing or editing he loves to read, listen to music and watch TV.